Bringing Alcohol Into Utah


Understanding The State's Often-Misunderstood Laws




One question that often arises when planning a visit to this scenic state centers around its unique liquor laws.  That question often asked involves bringing alcohol into Utah.
Specifically, "Can you bring alcohol into Utah from outside the state? "
This question was asked and answered in another short post on this site several years ago.  As I have been informed on several occasions, my answer on that page is no longer valid. 
Yes … it's true … laws do change.  This site has been around for a while and it's impossible to update all of the pages. 
Nonetheless, I've been amazed at how much traffic that small page attracts and how many comments have been made about it below the article.  I've decided to update that information and add a longer current page here.
Now understand that I'm not condoning the consumption of alcohol and especially not the over-consumption of alcohol.  I have personally consumed far too much in my earlier life and barely touch the stuff now.  I'm better off for it.
Nonetheless, the subject is still one of the most visited couple of pages on my site.  People who want to drink are going to do so.  And they usually have the same questions.

Yes You Can Bring It In Now
So the updated answer is yes!  No longer does it seem like Utah's strict liquor laws were set up to trick out-of-staters.  We used to think that was the case. 
You can now bring up to 9 liters or approximately 304.326 ounces (a sizable 2.37 gallons) of alcohol into Utah for personal consumption.  You might ask why there's a limitation at all. 
Well, as quirky as Utah's liquor laws may seem, let's remind ourselves that restriction on alcohol isn't exclusive to this state.  For instance, Kansas, Mississippi and Tennessee also impose restrictions on liquor possession often more stringent than those of Utah.
And, of course, since the state gets such a big share of the revenue from alcohol sales, this ensures that the gold mine continues to produce.  In order to understand what to expect when you visit Utah … or if you happen to be new to the state … it's important to understand some of the prominent alcohol-related laws of the land.
What Is The BAC Limit?
A key relatively recent change in Utah's laws spotlights the legal Blood Alcohol Concentration (BAC).  In Utah, the legal BAC limit is now 0.05%, which is one of the lowest in the nation.
The intent is to prioritize public safety.  This is one law to be mindful of during your visit.  It may not take too many drinks to get you above this limit.
My initial thoughts … when this law was brought in … was "here we go again."  But I am now happy that this law was changed and agree with it whole-heartedly. 
As this state's population increases, we don't need drunk drivers … at any level … on the road.  And this is from a former pretty heavy "recreational" drinker.
No More Kegs or "Party Balls"
Both kegs and "party balls" were banned around 1990 I believe.  Part of being a student at the University of Utah in the 1970's … for some anyway … was to attend a "kegger" up one of the canyons or at someone's rented house. 
In fact, it was a common practice to drive to Evanston, Wyoming and buy kegs of "real beer" there for our "Utah parties."  Of course, things have changed a lot.  No one back then expected someone to show up at a party and start shooting people.
I'm not sure how much political affiliation played in outlawing kegs.  Some people claim that the governor was Democrat when kegs were allowed.  And that he was Republican when they were outlawed.
That may true but then explain to me why the laws were significantly liberalized under a Republican governor?  The invitation to the world to come here for the 2002 Summer Olympics perhaps?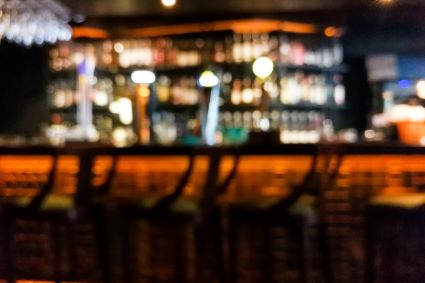 Can You Drink And Drive In Utah?
The answer is a resounding no.  Utah laws enforce stringent penalties for Drink & Drive offenses.  But then again, this is pretty much the rule throughout the rest of the country as well.  Please see the above on Utah's low BAC limit. 

Is It Against The Law To Get Drunk In Utah?
Well, here's where things get interesting.  You won't find a law explicitly forbidding you from getting drunk.  However, public intoxication is an offense.  So, it is best to enjoy your drinks responsibly without causing any disturbances.
How About Previously Purchased Alcohol?
You may be wondering if someone moving into the state can bring their own previously purchased alcohol.  The answer is a definite yes!  New residents can bring in whatever alcohol they have previously purchased.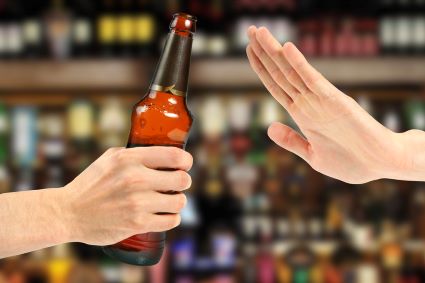 Utah's Laws Have Eased
It's worth shedding light on how Utah's liquor laws have considerably eased over the years.  Successive revisions have welcomed a more liberal approach reflecting the state's growing and increasingly diverse demographics.

Indeed, "drinking alcohol in Utah" is far from taboo as some rumors might suggest.  While the laws might have their nuances, they are designed to ensure your stay is enjoyable but also safe.  For you and others.

This easing of the liquor laws paints a picture of a state keen on nurturing its thriving tourist sector while still ensuring public safety and respecting the cultural idiosyncrasies of its population (and legislature).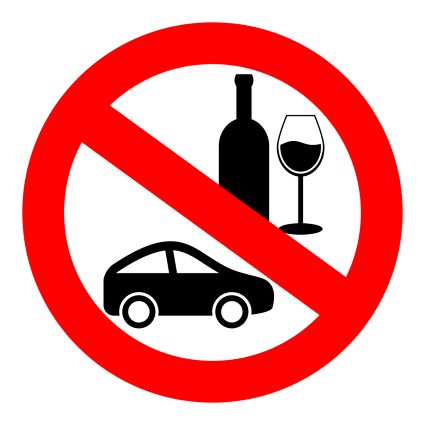 Plan Ahead For A Better Time

With a clearer picture of bringing alcohol into Utah and the changes in the laws here, you can plan your upcoming visit or move with regard to this important-for-some subject. 
While the drinking laws might seem somewhat formidable on the surface, they're actually quite reasonable and designed with public safety in mind.

Utah is certainly more than its liquor laws.  They are there to ensure that everyone can freely celebrate the beauty of Utah in a safe and responsible environment.  
As I've gotten older and experienced a lot of unpleasantness over the years due to "people trying to have a good time", my views on this subject have changed significantly.

It's Not Complicated
In essence, bringing alcohol into Utah is far from complicated or strictly limited.  It is all about doing a little homework, understanding the laws, respecting them and using them to make your experience enjoyable. 
Of course, as I said before, the state is trying to protect something that they earn a lot of tax revenue on.  The more you are allowed to bring in, the less you'll buy here.  And, of course, the less they'll receive in taxes. 
It's always about where the money is going.  Like any other state, Utah wants their share.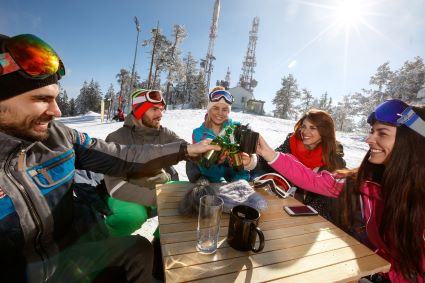 As you plan your visit or move to Utah, bear in mind that alcohol can definitely be part of your visit if you want it to be.  Yes, there are rules about bringing alcohol into Utah but they are now far from restrictive. 
I mean, 9 liters is almost 2 ½ gallons.  And, of course, there are no limits on what you can bring in if you move here.
If you have any questions about Utah liquor laws, you can read about them here at their Frequently Asked Questions page:  Frequently Asked Questions About Utah Liquor Laws.
---
Have Something You Want To Sound Off About On Utah Liquor Laws?
Just enter your comments here. Please be respectful. I audit all comments before publishing.