Utah State Parks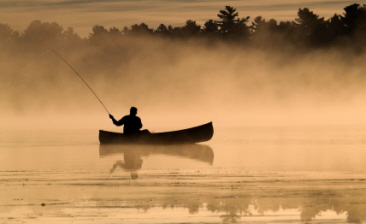 By my count there are now 45 Utah state parks.  That's the official number in the latest state information guide.  You might see lists that add one or two due to which government agency might be managing a particular park.
Whether you enjoy camping, boating, fishing, hiking, swimming, riding horses, golfing, biking, riding off-highway vehicles, water-skiing, taking photographs, or just plain relaxing and enjoying life, there is one ... or more ... Utah state park for you.
And in winter, how about snowmobiling, cross-country skiing and ice fishing?  The diversity of Utah state parks is exceeded only by the state's geographic diversity.
One thing to remember.  Utah is the second driest state in the nation!  Only Nevada has less water.  The demand for irrigation and the damming of rivers and streams for needed water created our reservoirs.  And many of Utah's streams were diverted starting in the 1800's.
As you read about our Utah state parks, you'll realize that the recreational opportunities so many of them provide are a by-product of this thirst for water.  Many of them are man-made reservoirs!
The Utah state parks are managed by the Utah Department of Natural Resources under the Division of State Parks and Recreation.
Here's the list. You can read more about each park on the rest of this page.

Anasazi State Park Museum
Antelope Island State Park
Bear Lake State Park
Camp Floyd/Stagecoach Inn State Park
Coral Pink Sand Dunes State Park
Dead Horse Point State Park
Deer Creek State Park
East Canyon State Park
Edge of the Cedars State Park
Escalante Petrified Forest State Park
Flight Park State Recreation Area
Fremont Indian State Park
Goblin Valley State Park
Goosenecks State Park
Great Salt Lake State Marina
Green River State Park
Gunlock State Park
Historic Union Pacific Rail Trail State Park
Huntington State Park
Hyrum State Park
Iron Mission State Park
Jordan River OHV Park and Modelport
Jordanelle State Park
Kodachrome State Park
Lost Creek State Park
Millsite State Park
Otter Creek State Park
Palisade State Park
Piute State Park
Quail Creek State Park
Red Fleet State Park
Rockport State Park
Sand Hollow State Park
Scofield State Park
Snow Canyon State Park
Starvation State Park
Steinaker State Park
Territorial Statehouse State Park
Utah Field House of Natural History
Utah Lake State Park
Utahraptor State Park
Veterans Memorial State Park
Wasatch Mountain State Park
Willard Bay State Park
Yuba State Park

P.O. Box 1429
Boulder, Utah 84716
435-335-7308
One of the largest Anasazi communities west of the Colorado River was situated right in the middle of Utah's canyon country. Many are on display in the remodeled museum.
Archeological excavations have uncovered more than 100 structures. Explore this ancient village. Anasazi State Park is located in the charming town of Boulder on State Route 12 – one of the 10 most scenic roads in America.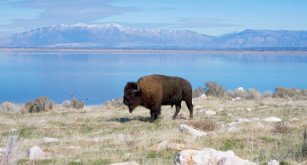 4528 West 1700 South
Syracuse, Utah 84075
801-773-2941
Antelope Island State Park is the largest island in the Great Salt Lake. One of the most unique Utah state parks. Covering 28,463 acres, it is 15 miles (24 km) long and 7 miles (11 km) wide at its widest point.
Clean beaches and a marina.
Hiking and camping.
Mountain biking.
Horseback riding.
Cross-country skiing.
Modern restrooms and hot showers.
And unlimited photographic opportunities.
Wildlife viewing opportunities abound. One of the largest free-roaming bison herds in the country lives here. More than 600 of them. And deer, coyotes, mountain sheep, and antelope.
The many backcountry trails provide fantastic opportunities for wildlife sightings. And the Great Salt Lake is right in the middle of some of the best bird watching habitat anywhere.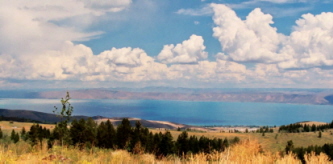 P.O. Box 184
Garden City, Utah 84028
435-946-3343
Any event that gets you to Bear Lake is likely to be a memorable one. As you get your first view of the lake, you'll be amazed at its unique turquoise color.
At an elevation of 5,923 feet, Bear Lake is located in a stunning setting - the Bear Lake Valley. Sandy beaches attract thousands who come to boat, fish, water-ski, camp, and play.



4. Camp Floyd-Stagecoach Inn State Park and Museum
18035 West 1540 North
Fairfield, Utah 84013
801-768-8932
This is one the Utah state parks established to enable visitors to relive an important part of history. Experience a Pony Express exchange outside Stagecoach Inn. Along the original Pony Express route. Stroll through a Civil War camp.
Visualize 3,500 troops encamped there in 1857 to put the clamps on a supposed Mormon rebellion. Imagine what classes were like in the one-room schoolhouse built in 1898.
Hard-as-nails young men were hired to ride the fastest horses money could buy on the Pony Express. 80 riders in all. West out of St. Joseph, MO. Over the Rockies to Salt Lake City. Across the Utah and Nevada deserts. Over the Sierra Nevada and into California. Never stopping and as fast as man and horse could go.
The Pony Express lasted only 19 months. But it earned itself a sizable chapter in the history of the West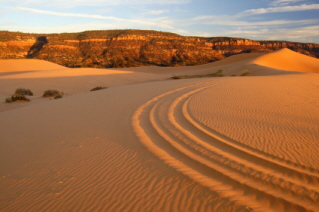 5. Coral Pink Sand Dunes State Park
P.O. Box 95
Kanab, Utah 84741
435-648-2800
Crescent-shaped sand dunes composed of fine, rose-colored granules. A shifting sea of red sand. Moving as much as 50 feet each year. 3,730 acres of breathtaking scenery in Utah's Color Country.
Red sandstone cliffs. Sapphire skies. Jade forests. Heaven for someone like me who loves photography.
A fantastic playground for hiking, OHV riding and playing. If you're an off-road lover, there are more than 1,000 acres of play area. And hundreds of miles of trails nearby.



6. Dead Horse Point State Park
P.O. Box 609
Moab, Utah 84532
435-259-2614
Of all the Utah state parks, Dead Horse Point State Park might just be the most impressive. Dead Horse Point looks over the Colorado River 2,000 heart-stopping feet below.
Located just 32 miles (51.5 km) from Moab, it is one of the most breathtaking panoramas anywhere. When you actually stand there looking down, you may get the urge to grab something for balance. Just in case.
You get to Dead Horse Point by heading nine miles (14.5 km) north from Moab on US 191. Turn west on SR 313 and drive for 33 miles (53 km).
There's a visitor center. A museum. A developed campground. And a large shelter covering the overlook itself. The overlook at Dead Horse Point is 6,000 feet above sea level.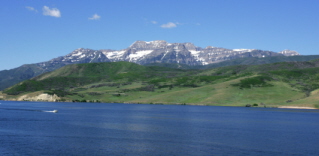 P.O. Box 257
Midway, Utah 84049
435-654-0171
Deer Creek Reservoir is another one of the Utah state parks established as man-made water playgrounds. Boat, fish or windsurf these cool mountain waters. And great camping is available at any one of several campgrounds.
It's located near the towns of Heber and Midway as well as Wasatch Mountain State Park. Enjoy spectacular views of towering Mount Timpanogos. And one of the most stunning mountain views on the planet.
The people who originally settled this valley were of Swiss descent. When you see where they settled, you'll know why they felt right at home.



8.
East Canyon State Park 5535 South Highway 66
Morgan, Utah 84050
801-829-6866
East Canyon Reservoir is tucked high in the mountains of northeastern Utah between Salt Lake City and Morgan. A very popular spot for boating, fishing, and camping.
If you like history, the nearby Mormon Pioneer Trail was the route taken by Mormons as they trekked more than 1,300 miles from Illinois to Utah.



9. Edge of the Cedars State Park Museum
660 West 400 North
Blanding, Utah 84511
435-678-2238
Edge of the Cedars allows you to behold the largest collection of Ancestral Puebloan (Anasazi) pottery on display in the Four Corners Region. And explore an authentic Puebloan village behind the museum.
Permanent displays, special events, exhibits, and festivals are held throughout the year.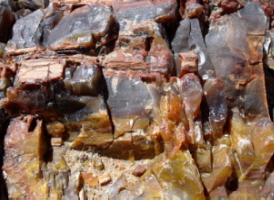 10. Escalante Petrified Forest State Park
710 North Reservoir Road
Escalante, Utah 84726
435-826-4466
You can hike through a petrified forest. Take all the photos you want but leave everything where it lies. Wide Hollow Reservoir is a great place for camping, fishing, canoeing, and even kayaking.
Escalante lets you see up, close, colorful deposits of wood and dinosaur bones mineralized over time. The park is only 1.5 miles (2.41 km) from the lazy southern Utah town of Escalante. Along State Route 12, one of the most scenic roads in America.



11. Flight Park State Recreation Area
121100 North East Frontage Road
Lehi, UT 84020
(801) 533-5127
This unique recreation area just south of the Salt Lake Valley is known worldwide as one of the best training sites anywhere for paragliding and hang gliding. The Utah State Parks and Recreation and the Utah Hang Gliding and Paragliding Association (UHGPGA) have joined forces to preserve this area.
It is located at the Point Of The Mountain. World-famous at one time for the "Widowmaker" motorcycle climbs featured every year on the long-running Saturday program "ABC's Wide World of Sports". I'll always remember Jim McKay describing the scene.
As developers bought up the land and the crowd was deemed too unruly, thrill-seekers moved up to the top of the mountain.



12. Fremont Indian State Park and Museum
3820 West Clear Creek Canyon Road
Sevier, Utah 84766
435-527-4631
During the construction of Interstate 70 cutting east to west through central Utah, the largest know Fremont Indian village was unearthed. This museum was created to protect and preserve the ancient treasures. By making it one of the Utah state parks.
Pottery, baskets, arrowheads, petroglyphs, pictographs. The park has 697 rock art panels, a museum with Utah's largest Fremont site excavation artifact collection, a campground second to none, and 14 guided trails.
You'll find Fremont Indian State Park just off Exit 17 on Interstate 70.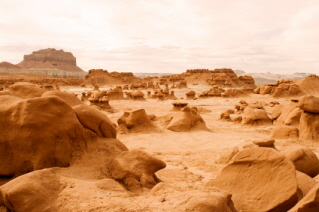 P.O. Box 637
Green River, Utah 84525
435-564-3633
Located in Utah's famous Castle Country. Goblin Valley State Park is one of the more aptly named places on the planet. The elements have sculpted a magical wonderland of "goblins" out of the existing rock.
An outdoor playground offering unlimited walking, exploring and hiking. It's a fascinating and beautiful place. The nearby San Rafael Reef and Henry Mountains are spectacular in themselves.
Near the park, you'll find Native American rock art and even ruins left by early prospectors and miners. If you're an avid hiker, some dynamite slot canyons are waiting for you to explore them.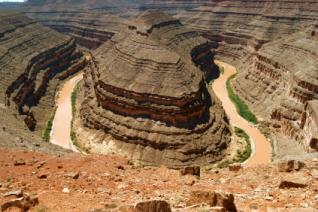 14. Goosenecks State Park
c/o Edge of Cedars State Park Museum
660 West 400 North
Blanding, Utah 84511
435-678-2238
Imagine how long it took for the San Juan River to carve its way through that desert as you gaze 1,000 feet below. You'll experience fantastic views of a spectacular and rare geologic formation. "An entrenched member".
Located in a remote location 4 miles (6.44 km) off Utah Highway 261 near Mexican Hat, you'll be awed at the masterpiece created by the lazy, meandering San Juan. Flowing for more than 5 miles (8 km), it actually only progresses one linear mile toward the Colorado River and Lake Powell.
The access road is paved and the facilities include primitive camping and vault rest rooms.



15. Great Salt Lake State Marina
P.O. Box 16658
Salt Lake City, Utah 84116
801-250-1898
The Great Salt Lake and its islands provide remarkable scenery and unique recreational opportunities less than a half-hour west of Salt Lake City . Sunsets over the lake can be breathtaking. Indescribable colors blend into the evening sky seemingly dissolving before your eyes.
Inland sailors enjoy relaxing days on the lake's turquoise waters. Many people spend their weekends - and even a weekday evening – sailing on the Great Salt Lake. This Utah state park provides boat slips, public viewpoints of the lake, sail and motorboat access, and a rescue operations center.
In many places, you can walk out hundreds of yards into the lake and barely have the water reach your knees. The water is so buoyant, you'll easily float. There are even freshwater showers available to rinse off the saltwater after "swimming".



16. Green River State Park
P.O. Box 637
Green River, Utah 84525
Park: 435-564-3633
Golf: 436-564-8882
Green River State Park is a little bit of Heaven in a harsh central Utah environment. An oasis. Hugging the banks of the Green River with magnificent cottonwoods providing the shade for perfectly coifed lawns.
The park is a favorite starting point for rafters venturing through Labyrinth and Stillwater canyons. A base for venturing into so much of southeastern Utah.
Within a two-hour drive of this park you are able to get to Arches National Park, Canyonlands National Park, Capitol Reef National Park, Dead Horse Point State Park, Goblin Valley State Park, Lake Powell, the San Rafael Reef, and Horseshoe Canyon.
The park is the starting point for the annual 180-mile Friendship Cruise. Green River State Park is just off Interstate 70 in the city of Green River.



17. Gunlock State Park
4405 West 3600 South
Hurricane, Utah 84737
435-680-0715
Located only 15 miles (24.14 km) northwest of sunny St. George, Gunlock State Park provides year-roundboating, fishing (for bass and catfish), and swimming.
Warm summer waters to go along with the mild winter climate make it an ideal playground in any season.
The 240-acre reservoir has a boat-launching ramp and provides picnic and primitive camping facilities.



18. Historic Union Pacific Rail Trail State Park
P.O. Box 754
Park City, Utah 84060
435-649-6839
Motorized traffic is not allowed on this 28-mile (45 km) trail leading from Park City to Echo Reservoir. And the facilities are continuously being upgraded and developed. You can explore this trail on foot, bike, horseback or skis in winter.
Be prepared to marvel at the colorful wildflower displays and the opportunity to view an abundance of wildlife depending on the season and time of day.



19. Huntington State Park
P.O. Box 1343
Huntington, Utah 84528
435-687-2491
Amber-colored buttes dominate this desert oasis. With 237 acres of warm water, this favorite for locals lets you enjoy boating, water-skiing, swimming and fishing. Kids will enjoy catching crawdads to boil up for dinner.
You'll find Huntington State Park near the town of Huntington on State Route 10 at the base of the Wasatch Plateau.
With 22 camping units. Picnic sites. Modern rest rooms. Showers. A sewage disposal station. A boat launching ramp. And a covered pavilion for larger groups.
br>

20. Hyrum State Park
405 West 300 South
Hyrum, Utah 84319
435-245-6866
Less than 15 minutes from Logan - home of Utah State University - Hyrum Lake State Park lets you enjoy boating, fishing, water-skiing, camping and swimming.
And just 16 miles (25.7) up Blacksmith Fork Canyon, you'll find Hardware Ranch – home of the winter elk feeding ranch. Unfortunately, the elk probably won't be there when you're enjoying the park.
With an abundance of willow, box elder, and maple trees surrounding Hyrum Reservoir, the welcome shade provides a great environment for a variety of wildlife and waterfowl.



21. Iron Mission State Park Museum
635 North Main
Cedar City, Utah 84720
435-586-9290
Located in Cedar City in southern Utah, the museum tells the story of development in surrounding Iron County. In the 1850's, Brigham Young sent Mormon missionaries to the area to mine iron.
History is brought to life. Through the displays of horse-drawn vehicles used from 1850 to 1920 and a collection of pioneer and Indian artifacts.
You'll find a nice picnic area but no camping facilities.



22. Jordan River Off-Highway Vehicle Park and Modelport
Rose Park Lane
Exit 25 off I-215
Salt Lake City, Utah 84116
801-533-5425
This play area right in the heart of the Salt Lake Valley provides four separate tracks. All four have tabletops and banked turns.
They're open from April through November. Including two motocross tracks – one for off-highway motorcycles (OHM's) and one for ATV's.
The novice and grand-prix tracks are open to both types of machines. There are even state required off-highway vehicle education programs offered at the park.
In contrast, fly your model airplane in peace and free of worry about bothering anyone. The modelport on-site provides a runway and a whole lot of room to fly your model airplane.



515 State Road 319, Box 4
Heber City, Utah 84032
Hailstone: 435-649-9540
Rock Cliff: 435-782-3030
It doesn't seem that many years ago when I was driving through the bottom of this canyon east of Park City on my way to the Uintas or to fish at Strawberry Reservoir. But with the damming up of the Provo River above Heber, one of our newest Utah state parks, made up of two distinct recreation areas, was created.
24. Kodachrome Basin State Park
P.O. Box 180069
Cannonville, Utah 84718
435-679-8562
Geologists believe Kodachrome Basin was once much like Yellowstone National Park. You'll see massive sandstone chimneys in a multitude of colors depending on the time of day. The National Geographic Society tagged Kodachrome – with the permission of Kodak – with its very appropriate name in 1949.
The park is 9 miles (14.5 km) south of State Route 12 near Cannonville. Enjoy hiking, biking, and off-higway vehicle riding areas. And overnight camping facilities, drinking water, modern rest rooms, hot showers and a sewage disposal station.
25. Lost Creek State Park
Croydon, UT 84018
Lost Creek State Park is located about 13 miles northeast of the city of Henefer and about 10 miles northeast of the unincorporated community of Croydon in Morgan County.  The area is … according to the state …"currrently undeveloped with only primitive recreation options."  Currently.  Tucked away from the craziness of some of Utah's high-traffic areas, it is a hidden gem renowned for its unique blend of natural beauty and outdoor adventures.
The park offers visitors a chance to marvel at its namesake, Lost Creek, which meanders through rocky terrains and dense green forests.  Known for its tranquil setting and picturesque vistas, it is an ideal retreat for those seeking solace in nature.  The lake is a wakeless reseroir. 


26. Millsite State Park
P.O. Box 1343
Huntington, Utah 84528
435-687-2491
Camp in the quiet campground or boat and fish on the peaceful waters of Millsite Reservoir. At the mouth of scenic Ferron Canyon sits this 435-acre lake.
Enjoy a round of golf on the nearby municipal course. And access to excellent off-highway vehicle trails as well as fantastic mountain biking. There are miles of trails in nearby Ferron Canyon.
The reservoir has a boat launching ramp, a sandy beach, and excellent amenities. Just 4 miles (6.4 km) west of Highway 10 near the town of Ferron.



27. Otter Creek State Park
P.O. Box 43
Antimony, Utah 84712
435-624-3268
This quiet 3,120-acre reservoir is a wonderful place to escape to for boating, ATV riding, fishing, and bird-watching. Access three ATV trails directly from the park.
Otter Creek is a superlative fishery. While spring and fall bring fantastic birding opportunities. It's right on the Pacific Migratory Bird Flyway.
Otter Creek is located 4 miles (6.4 km) northwest of Antimony on State Route 22. Camping. Picnicking. Modern rest rooms. Hot showers. Sewage disposal stations. A boat launching ramp and courtesy docks.



28. Palisade State Park
2200 East Palisade Road
P.O. Box 650070
Sterling, Utah 84665
Park: 435-835-7275
Golf: 435-835-4653
Seventy-acre Palisade State Park & Reservoir has something for everyone. Play a round of golf. Set up camp in one of 53 sites with your RV or tent. Fish. Swim. Troll. Paddle. Non-motorized watercraft only please.
There is fantastic hiking nearby. And Six-Mile Canyon provides off-highway vehicle enthusiasts with the ideal place to play. Located southeast of Manti, it's a beautifully landscaped park with abundant trees and grass.
A sandy beach. Modern rest rooms with hot showers. A group camping area. And you can even rent canoes and paddle boats.



29. Piute State Park
P.O. Box 43
Antimony, Utah 84712
435-624-3268
Lying among the cliffs of the Sevier Plateau, Piute Reservoir attracts anglers who revel in year-round trophy fishing for rainbow, cutthroat, and brown trout.
The park is a well-kept secret. Another one of Utah's quiet getaways. You can also camp, boat, and hunt waterfowl during the various seasons.
It's located 12 miles (19.3 km) south of Marysvale just off Highway 89. Be prepared for primitive facilities.



30. Quail Creek State Park
P.O. Box 1943
St. George, Utah 84771
435-879-2378
Because of its southerly location near Utah's Dixie, Quail Creek boasts some of the warmest waters in the state. And the mild winter climate allows boating and fishing year-round.
You can enjoy the warm water or visit a nearby national park or monument. Camp in a beautiful campsite in Dixie's spectacular red rock country. Just 3 miles (4.8 km) east of the Interstate 15 Hurricane exit along State Route 9.



31. Red Fleet State Park
8750 North Highway 191
Vernal, Utah 84078
435-789-4432
In the heart of Dinosaurland, Red Fleet is a great destination in itself. Or you can use it as a launching point to see the rest of the area.
Overlooking a beautiful sandstone and desert landscape, this scenic state park is only 10 miles (16 km) north of Vernal just off Highway 191.
You can hike to dinosaur tracks hundreds of millions of years old. Boat and fish on the reservoir. Camp and picnic in one of many sites around the lake.



32. Rockport State Park
9040 North Highway 302
Peoa, Utah 84061
435-336-2241
Just 45 miles (72.4 km) east of Salt Lake City near the town of Wanship, you'll find Rockport. A year-round recreation destination. One of the first Utah state parks I ever visited.
In the summer, enjoy fishing, boating, and water-skiing. Even sailing. In winter, ice fish, cross-country ski, and explore the nearby snowmobile trails.
You can experience both primitive and developed camping in one of eight campgrounds.


33. Sand Hollow State Park
4405 West 3600 South
Hurricane, Utah 84737
435-680-0715
This is the newest of Utah state parks and one of its most popular. Its southerly location near St. George offers warm, blue waters and southern Utah's famous red sandstone landscape.
Enjoy boating and fishing (for bluegill and bass) on the reservoir. Or take your off-highway vehicle up, down, and over the dunes at Sand Mountain. The new campground provides facilities for RV's or tents.



34. Scofield State Park
P.O. Box 1343
Huntington, Utah 84528
Summer: 435-448-9449
Winter: 435-687-2491
Located high in the Manti-LaSal Mountains, Scofield is a year-round outdoor destination. Camp, boat, and fish during the summer. And in the winter, enjoy ice fishing, snowmobiling, and cross-country skiing. It's a fabulous mountain setting.
Scofield Mountain View – on the eastern shore of the reservoir. You can camp here or launch a boat.
Scofield Madsen Bay – at the north end of the reservoir. Another camping and boat launching area.
Scofield Lakeside – a day use area with modern facilities.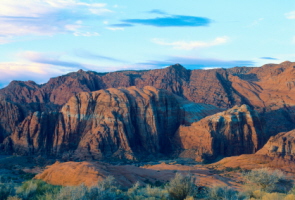 35. Snow Canyon State Park
1002 Snow Canyon Drive
Ivins, Utah 84738
435-628-2255
A fascinating mixture of colors highlight this beautiful canyon 11 miles (17.7 km) northwest of St. George. The canyon's Red Navajo sandstone is topped with black lava rock providing a stunning backdrop for photography, hiking, biking, and horseback riding.
A 35-unit campground with modern amenities makes it a great place to set up your tent or park your RV.



36. Starvation State Park
P.O. Box 584
Duchesne, Utah 84021
435-738-2326
Starvation State Park & Reservoir covers 3,500 acres and offers year-round fishing and boating. It's located 4 miles (6.4 km) northwest of Duchesne on Highway 40.
Great camping is available – both primitive and developed. If you're into riding off-highway vehicles, this might be the place for you. There are numerous trails nearby.



37. Steinaker State Park
4335 North Highway 191
Vernal, Utah 84078
435-789-4432
Like so many of Utah's state parks. Sandy beaches. Swimming. Boating. Water-skiing. Camping. Fish year-round for trout and largemouth bass.
Another one of the wonderful Utah state parks in the Dinosaurland area. Steinaker is 7 miles (11.2 km) north of Vernal just off Highway 191.



38. Territorial Statehouse State Park Museum
50 West Capitol Avenue
Fillmore, Utah 84631
435-743-5316
Utah's oldest existing government building. Located in Fillmore – 132 miles (213 km) south of Salt Lake City – Brigham Young decided that in anticipation of Utah's statehood, this was the place for the state capitol.
As it ended up, only the south wing was completed. Just in time for the December 1855 meeting of the Territorial Legislature. By December of 1858, the home of the territorial – and later state – government was moved to Salt Lake City.
The museum houses a store and auditorium. An All-American Rose Society Garden. And a picnic area are right next to the museum. A little history - two restored pioneer cabins and a stone schoolhouse from 1867 are also located on the grounds.
If you're looking for a place to stay, camping and lodging facilities are close by.



39. Utah Field House of Natural History State Park Museum
496 East Main Street
Vernal, Utah 84078
435-789-3799
Located in the heart of Dinosaurland, get a first-hand look at the prehistoric world. Dig for fossils. Wander the dinosaur garden. Where 17 life-size prehistoric animal replicas take you back in time.
Utah Field House lets you experience hands-on exhibits. A picnic area is on-site and plenty of camping is nearby.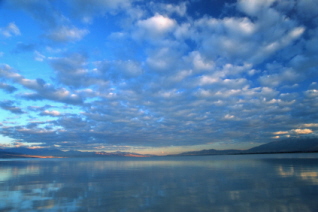 40. Utah Lake State Park
4400 West Center Street
Provo, Utah 84601
801-375-0731
Located directly west of Provo and less than ½ hour south of Salt Lake City, Utah Lake is the state's largest freshwater lake.
The lake can change as quickly as the weather on the Wasatch Front. But it's an excellent year-round fishery for channel catfish, walleye, white bass, black bass, and panfish.
A great lake for boating, sailing, canoeing, and kayaking. With an excellent marina and four boat launching ramps. But keep your eye on the horizon. It can be treacherous when bad weather blows in.


41. Utahraptor State Park
1165 S. Highway 191, Ste.7
Moab, Utah 84352
(801) 538-7220

Utahraptor State Park is located roughly 15 miles northwest of Moab in Grand County.  This brand new state park encompasses popular recreation spots like Dalton Wells and Willow Springs areas.  Like so many of the recently named state parks, the area is underdeveloped with primitive recreation options. 
Named in honor of the state's iconic predator … the Utahraptor … this park is a testament to the region's rich paleontological heritage.  It is not just a sanctuary for ancient fossils and dinosaur footprints.  It is also a haven for outdoor enthusiasts if they realize its lack of development.  Maybe a reason to visit before it becomes overrun like so many of our treasures. 
Future visitors can expect the usual Utah State Park enhancements:  a modern campground, restrooms, office and entrance station, hiking trailheads and mountain biking trails. 
42. Veterans Memorial State Park
17111 Camp Williams Road
P.O. Box 446
Riverton, Utah 84065-0446
(801) 254-9036
This 30-acre memorial is found in Bluffdale. In the far southern part of the Salt lake Valley. It honors those who fought for their country in various wars.
The park includes a cemetery, a chapel, a wall of honor, and a museum.
43. Wasatch Mountain State Park
P.O. Box 10
Midway, Utah 84049
Park: 435-654-1791
Golf: 435-654-0532
Salt Lake: 801-266-0268
Located in Midway, 24 miles (39 km) southeast of Salt Lake City. Year-round fun is waiting for you here. Located in the beautiful Heber Valley, Wasatch Mountain State Park is both a summer and winter wonderland.
Two of the best golf courses in Utah are found here (Wasatch Mountain & Soldier Hollow). The park offers camping, picnicking, hiking and horseback riding. And Golf. Hiking. Snowmobiling. Cross-country skiing. Snowshoing.
Nearby Soldier Hollow is at the southern end of the Park. You can ski, snowshoe, hike or bike the 16-mile (26 km) 2002 Olympic Winter Games course. Olympic-style events are held here every year.



44. Willard Bay State Park
900 West 650 North, #A
Willard, Utah 84340
435-734-9494
This park is uniquely located adjacent to the Great Salt Lake. It actually sits on top of the Great Salt Lake's flood plain.
Located 15 miles (24.1 km) north of Ogden just west of Interstate 15. It's easily accessible from anywhere along the Wasatch Front.
There are two marinas – North Marina and South Marina. Fantastic boating, water-skiing and fishing all year for crappie, walleye, wiper and catfish.
During the winter months, nesting eagles are a familiar site at Willard Bay.



45. Yuba State Park
P.O. Box 159
Levan, Utah 84639
435-758-2611
Warm water. Sandy beaches. And one of the few Utah state parks with boat-in camping. Yuba is a year-round fishing spot. With plenty of space for hiking, picnicking, bird watching, and mountain biking. A great place for people who love water.
---
Have A Great Story About One of Utah's State Parks?
What's your favorite Utah state park? And why? Do you have a great story about one of them? Maybe a favorite photo to go along with it? Share your story or photo. Or both.
What Other Visitors Have Said
Click below to see contributions from other visitors to this page...

Closing of Some Utah State Parks Not rated yet
A Utah state legislative audit recommends the closing of five Utah state parks. They are: - Green River - Edge of The Cedars in Blanding - Territorial …
Closing of Some Utah State Parks Not rated yet
A Utah state legislative audit recommends the closing of five Utah state parks. They are: - Green River - Edge of The Cedars in Blanding - Territorial …