Wasatch Mountain State Park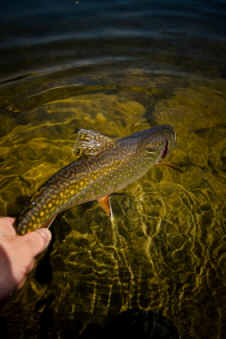 Located in Midway, 24 miles (39 km) southeast of Salt Lake City, Wasatch Mountain State Park offers year-round fun. 
Located in the beautiful Heber Valley, this is Utah's most developed state park. Both a summer and winter wonderland.
You'll find two of the best golf courses in Utah here. Wasatch Mountain and Soldier Hollow.
During good weather, the park offers:
camping.
picnicking.
hiking.
horseback riding.
golf.
nearby water sports such as boating, water-skiing, and fishing.
some of the best fly fishing in the world minutes away.
ongoing events in the nearby Heber Valley.
And in winter:
snowmobiling.
cross-country skiing.
snowshoing.
world-class fly fishing.
Nearby Soldier Hollow is at the southern end of the Park. You can ski, snowshoe, hike or bike the 16-mile (26 km) 2002 Olympic Winter Games course. Olympic-style, world-class events are held here every year.
There are 139 camping/picnicking areas in the park. And two group-use pavilions. You'll also find rest rooms, hot showers and utility hookups.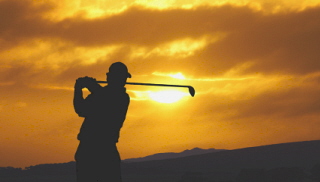 Like to Golf?
Wasatch Mountain offers two of the best public courses in Utah. Named by Golf Digest as one of the "Best Places to Play", you'll find 36 holes in a spectacular setting.
The 18-hole Mountain Course was designed to utilize the natural mountain backdrop. And don't be surprised if you see a variety of wildlife wandering out onto the course. Deer. Elk. Moose. Even wild turkeys.
And the views of the fantastic Heber Valley below will test your concentration.
The 18-hole Lake Course takes advantage of the lower more sloping terrain. Enjoy tree-lined fairways and eight ponds. Another beautiful setting makes this course suitable for golfers of any skill level.
Lodging
Whatever you're looking for, you'll find it near Wasatch Mountain State Park. AAA four-Diamond resort properties. Cozy, comfortable bed & breakfasts. Beautiful condo properties. RV and camping facilities.


Hours and Fees
Open from 8 a.m. to 5 p.m. The holiday closures are Thanksgiving, Christmas, and New Year's Day.
Day visits cost $5 per vehicle. $75 for annual passes.
Overnight camping varies from $13 for primitive facilities to $25 per day for full hookups.
Group use costs a flat $125 with a 100-person max.
Group overnight camping at The Chalet is a flat $250 with a 100-person/35-vehicle max.


Map of Wasatch Mountain State Park


P.O. Box 10
Midway, Utah 84049
Park: 435-654-1791
Golf: 435-654-0532
Salt Lake: 801-266-0268

Back to top 

Back to Utah State Parks

Back to Home Page