Utah Attractions

As you can see below, there are many Utah attractions.  Some are listed elsewhere on this site.  If you want to learn more about some of those on this page, click on the available links.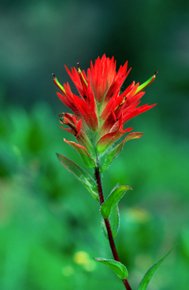 Albion Basin - Every summer, Albion Basin … at the top of Little Cottonwood Canyon … puts on one of the most magical wildflower displays in the western U.S.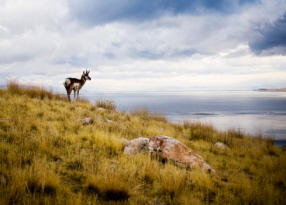 Antelope Island State Park is the largest of ten islands in The Great Salt Lake.  With a unique scenic beauty and distinctive natural features, it's the perfect place to experience the vast solitude of The Great Salt Lake.  More than 600 American Bison live here year-round.  This park is one of the most unique of Utah attractions.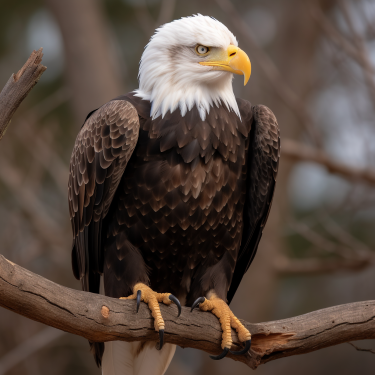 Bald Eagle Day - Held every February, it gives gives many children and adults the first ... and maybe only ... opportunity of their life to see a bald eagle close up in the wild.  As many as 350 eagles have been spotted during a single Bald Eagle Day!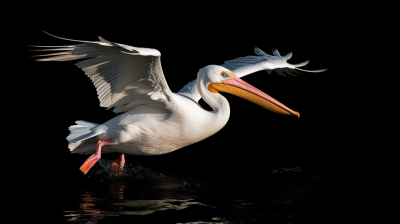 The Bear River Migratory Bird Refuge affords some of the most remarkable waterfowl watching in the United States!  Find solitude among millions of birds on over 41,000 acres of freshwater wetlands.
One of the three largest American white pelican breeding colonies in North America is found nearby on Gunnison Island.  More than 50,000 of them!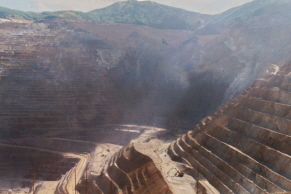 Kennecott's Bingham Canyon Copper Mine is one of the Utah attractions which has to be seen to be believed.  Imagine a gigantic hole.   On top of a mountain.  2 ½ miles wide and ¾ of a mile deep.  Actually visible from outer space.  Less than an hour from Salt Lake.



The Bonneville Salt Flats are exactly what the name says.  Salt flats blanketing an area of 159 square miles (412 km).   Located west of the Great Salt Lake, the salt buildup is as much as six feet (1.8 m) deep.
Even as a kid growing up in Canada, I read about the world land speed records being set on the Flats.  Another one of the truly unique Utah attractions.
The Book Cliffs stretch for almost 200 miles from eastern Utah into western Colorado.  These isolated cliffs are uniquely beautiful.  And it used to be a world-renowned hunting destination and outdoor recreation area.
The Cabela's outdoor store located in Lehi is a 150,000 square foot destination in itself.   Cabela's stores are as much tourist attraction as retail store.
They bring the great outdoors inside.  Museum-quality taxidermy displays.  Aquariums. Indoor mountains.  A gun library.  And lots of stuff to spend money on.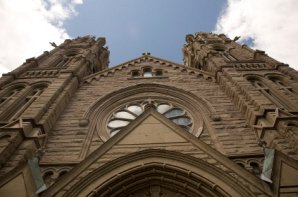 The Cathedral of the Madeleine is a Roman Catholic Church in Salt Lake City.   Completed in 1909, it is the cathedral of the Diocese of Salt Lake City.  Predominately a Neo-Romanesque design on the exterior, it's one of the most fascinating Utah attractions.
It contrasts so dramatically with the LDS architecture so predominate throughout the Salt Lake Valley.  The two front towers rise up 220 feet.


The Cleveland-Lloyd Dinosaur Quarry 30 miles (48.2 km) south of Price, is one of the best dinosaur fossil beds in the world.  Since the University of Utah began excavation here in 1929, more than 12,000 individual bones and several dinosaur eggs have been unearthed.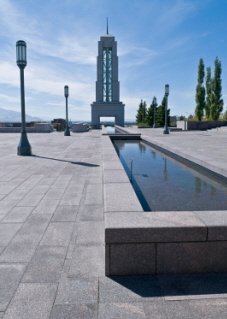 The Church of Jesus Christ of Latter-day Saints Conference Center is the latest addition to Temple Square.  Actually, it's across the street.  The largest religious auditorium in the U.S. seating more than 21,000.
It fills to overflowing twice a year for the semi-annual LDS General Conference.  The immense roof has been attractively landscaped as it sits just below Capitol Hill.


The Clarke Planetarium, located in the Gateway Mall, is a local favorite.  It provides a multi-faceted look at astronomy.  Multi-vision. Laser shows.  A museum.  A library.  A great place to visit for families whether you're big on astronomy or not.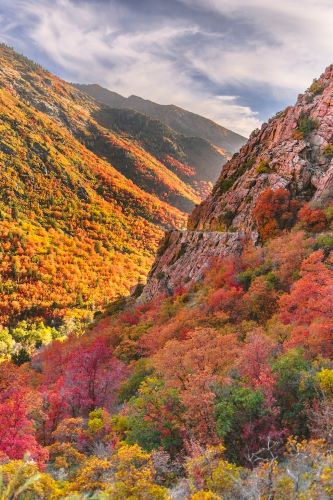 Fall Leaves in Utah are one of the most anticipated and celebrated times of the year.  There are numerous places state-wide to see the artwork.  Click on the link to read more.
One fun traditional visit we make every fall now is to the Cross E Ranch Fall Festival and Cross E Ranch Corn Maze.

The Festival of Trees in Salt Lake City is attended by more than 90,000 people each year.  For 40 years, it has heralded the start of the Holiday Season in Utah.  And is one of the largest indoor displays of decorated Christmas trees in the world.
Gardner Village is a quaint shopping mall made up of 22 small shops in West Jordan, a suburb of Salt lake City.  The shops ooze with character.  They are housed in historic buildings that have been moved to the location.
Gateway Mall is Salt Lake City's formerly sparkling downtown showpiece.   It's an open-air contemporary shopping mall.   It still delivers first-class shopping, dining and entertainment.  More than 130 stores and restaurants.  One of those Utah attractions offering something for all ages.
The Golden Spike National Historic Site is located at Promontory Summit north of the Great Salt Lake.  It commemorates the completion of the first Transcontinental Railroad in 1869.  Four symbolic spikes ... two of them gold ... joined the Central Pacific and Union Pacific Railroads.

Ghost Towns In Utah are one of the unique Utah attractions.  Why include them here?   Because they're an integral part of the state's history.  No matter where you go in the state, you're likely to come across a "ghost town".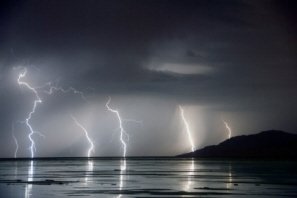 The Great Salt Lake is the largest salt lake in the Western Hemisphere.  The fourth-largest terminal lake in the world.  The 37th largest lake on the planet.  Because there's no outlet other than evaporation, it is far saltier than seawater.
Depending on the year, it can be anywhere from two to eight times more salty than seawater.  You can easily float in the lake due to its high salinity.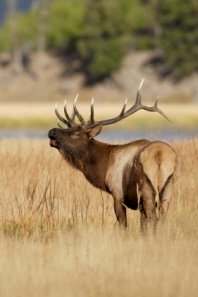 The Hardware Ranch Wildlife Management Area in Cache County was bought by the state of Utah in 1945.  It is an important elk research center with more than 700 elk being fed in the winter.  Take a winter joyride on a sleigh right into the middle of the herd.  It is quite an experience being almost within reach of a six-point bull elk!
The Heber Valley Railroad dates back to 1899 when trains served the first settlers in the valley.  The line was originally used to haul supplies and livestock until the 1970's.   It has since been run by the state of Utah as a year-round tourist attraction.
The steam engine and ten railroad cars have been filmed in 31 motion pictures over the past 20 years.  They've also been featured in TV episodes of "Touched by an Angel" and "Promised Land."
The Hill Aerospace Museum is the place to go if you love to look at planes.  It's full of planes.  One of the best collections in the west.  One of the Utah attractions that is an easy place to spend several hours losing yourself in the history of the U.S. Air Force.  Standing beside some of these planes close up makes me question the sanity of the men who flew them.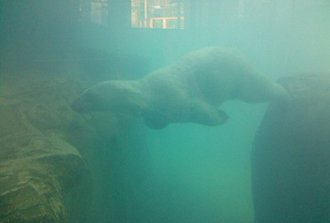 Hogle Zoo in Salt Lake City has been a family favorite of ours for years.  A wonderful place for families to spend an afternoon almost year-round.  Home to hundreds of animals.  Many of them rare and endangered.  There are also dozens that are native to Utah.  In the last coupled decades, many of the facilities have been impressively upgraded.
Lagoon is one of the premier amusement parks in the West.  Utah's signature amusement park with more than 40 rides.  One of those places where families can spend a whole day or several days.
The Loveland Living Planet Aquarium in Draper features:
Sharks
Rays
Seahorses
Jellyfish
Octopus
Eels
Starfish
Amphibians
Trout
and other freshwater species
It currently houses 4,500 animals representing 550 species. The aquarium currently consists of five main exhibits.

Nine Mile Canyon in central Utah is an outdoor art gallery.   It holds quite possibly the largest concentration of Native American rock art in the world.
Red Butte Garden and Arboretum covers more than 100 acres near the University of Utah.  The largest botanical and ecological center in the Intermountain West.  Acres of botanical gardens and several miles of hiking trails through native vegetation.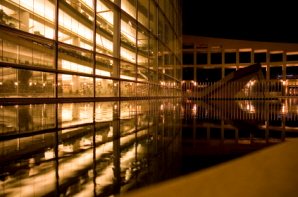 The Salt Lake City Public Library was named 2006 Library of the Year by Library Journal.  More than 3 million people visit annually.  The stunning structure has been recognized for excellence in architecture, interior and urban design in the past.  Except for its leaky roof which is now being rebuilt. 


The San Rafael Swell is one of the natural treasures of Utah.  Located east of Castle Dale – 114 miles (184 km) southeast of Salt Lake City.  It is one of the last "undiscovered" places in Utah.  Only one paved road leads through it ... Interstate 70.  The scenery is jaw-dropping.
The Slickrock Trail is the trail that made Moab the hotbed of the mountain biking world.   It may well be the most popular mountain bike trail in the world with over 100,000 visitors each year.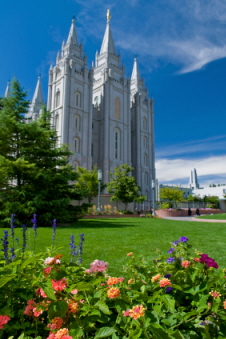 Temple Square is one of the most visited of Utah attractions.  More than five million people visit each year.  It is currently shut down for construction and is projected to be re-opened in 2026.

Thanksgiving Point is a relatively recent addition to a list of northern Utah attractions.  A one-of-a-kind gem.  Acres of beautiful gardens. The world's largest dinosaur museum.  A golf course.   An emporium. Year-round special and seasonal events.
This Is The Place Heritage Park celebrates the spot where the Mormon Pioneers first entered the Salt Lake Valley.   It ended the 1,300-mile Mormon trail.  Located at the mouth of Emigration Canyon just across the street from Hogle Zoo.
Tracy Aviary is located on eight acres of land in Liberty Park in Salt Lake City.  Salt Lake City banker Russell Lord Tracy donated his private bird collection to Salt Lake City and its children.  Open to the public since 1938, Tracy Aviary maintains a collection of approximately 400 birds representing about 135 species.  Many of these birds are considered rare or endangered.
Trolley Square has always been one of my favorite places to hang out.  It has undergone several facelifts.  Once the home of Salt Lake City's streetcar fleet, its unique atmosphere has been retained as it houses specialty stores and restaurants to serve a wide variety of tastes.
The Utah Museum of Fine Arts is Utah's primary link to global visual arts.  It serves a dual role as both a university and state art museum.  It collects and exhibits an expansive collection of original art objects.
The Natural History Museum of Utah near the University of Utah replaced the old, over-crowded, dingy museum right on the Utah campus.  Completed in 2011, the new museum is a stunning upgrade.  Located just off the campus of "The U" in Research Park, it's a wonderful setting.  The dinosaur exhibits are absolutely amazing.
Utah arches are so numerous and famous we even have a national park - Arches National Park - with over 2,000 of them.  And Utah arches have six of the top 10 spots in a listing of the biggest arches in the world!
The Utah Olympic Oval, with an incredible ten Olympic records and eight world records, stood uncontested as the "Fastest Ice on Earth" following the 2002 Olympic Winter Games.  It was built to host speed skating competitions during the 2002 Salt Lake Olympic Winter Games.  And it continues to host World Cup competitions each year. A community showpiece.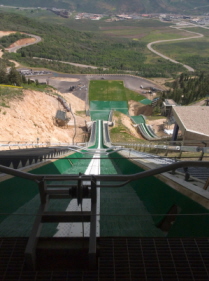 Utah Olympic Park is just four miles from Park City .   It contains The Alf Engen Ski Museum celebrating the glorious history of winter sports in the Intermountain West.   It sits side-by-side with The George Eccles 2002 Olympic Winter Games Museum.   And, of course, the facilities themselves.  World-class ski jumping, bobsled, skeleton and luge competitions are held every winter.  These events are all exciting Utah attractions in and of themselves.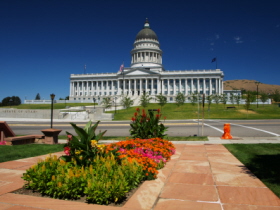 Appreciate history and great architecture? Tour the renovated Utah State Capitol Building.   Just up the hill from downtown Salt Lake City. It literally overlooks the city.
For almost a century, the Utah State Capitol has been the home of all three branches of state government and numerous state agencies.  And one of the most visible Utah attractions.

As this site evolves, we'll try to add more Utah attractions. 


---

What's Your Favorite Utah Attraction?
Is there one you enjoy more than others? Or do you know a lot about one of the Utah attractions that's not mentioned on this page?
Then you already know that whether you live here or have simply enjoyed visiting Utah, it's a land of countless attractions.
Telling your story and showing photos of your favorite Utah attractions give others the chance to experience them.
People with whom you share your story get a lot of joy out of it. And it also adds to their knowledge of Utah. Show YOUR KNOWLEDGE and share your experience to friends who share your passion!
But the difference here is that:
your story will be placed on a separate webpage on our website.
sharing your story is FREE .
it's as easy to do as typing your story.
it will be available to you and visitors to this site for years to come!
.
What Is Your Favorite Utah Attraction?
And why? Do you have a story about one of them? Maybe a favorite photo to go along with it? Maybe your favorite isn't even listed here.
Share your story or photo. Or both.
What Other Visitors Have Said
Click below to see contributions from other visitors to this page...

Bryce Canyon National Park Not rated yet
I went with two of my siblings and my mom and dad on a road trip to Arizona. We went to many different state and national parks along the way. Bryce …