Albion Basin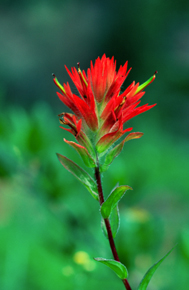 Every summer, Albion Basin … at the top of Little Cottonwood Canyon Canyon … puts on one of the most magical wildflower displays in the western U.S.
Located at an elevation of 9,500 feet just above Alta Ski Resort and Snowbird, the gate providing access is usually not even open until July.
The Annual Wasatch Wildflower Festival is held in late July at Albion each year.   In fact … in most years … snow drifts are still visible among the pine trees.
Once the wildflower displays are in full bloom, expect sizeable crowds on the weekend.  There's limited parking so … at times … parking may be controlled.
On full display in these high-elevation meadows are more than 120 wildflower species including: paintbrush (or Prairie-fire), columbine, lupine, Jacob's ladder, and penstemons (or Beard's-tongue).
One thing about Utah at these altitudes. Expect thunderstorms!  They are frequent and can be deadly.  And the weather can change quickly.
This area is a year-round recreation paradise. Whether you enjoy skiing, hiking, viewing wildlife, biking, camping, or a tram ride. And all just 15 miles from downtown Salt Lake City.
Moose and deer can be seen throughout the basin at just about any time.  And mountain goats can be seen frequently on the sheer face of Devil's Castle just south of the campground.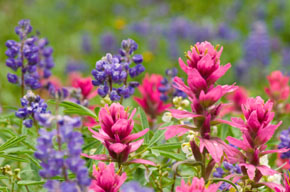 Albion Basin Trails
Albion Meadows Trail
Catherine Pass/Sunset Peak Trail
Cardiff Pass/Twin Lakes Pass to Brighton
Cecret Lake Interpretive Trail – no mountain bikes allowed
Collins Gulch to Germania Pass
Germania Pass via East Greeley
Campground
The Albion Basin Campground is set among the cooling shade of pines and aspens.  Next to the campground runs a small stream which allows trout fishing.
There's a campground host on site.  Along with drinking water, vault toilets, and garbage service.
This campground has a number of single sites.  One double.  And one triple-family site.  All have picnic tables and fire rings.   You can buy firewood.  But remember, all roads and parking spurs are dirt.
A few things to know about the campground and area:
open usually from mid-July to the second week of August.  Often the opening date is known only a week before.
The campground does have sites available on a first-come, first-served basis.  Any reservations must be made at least three days in advance.
On weekends, the minimum stay is two nights. On holiday weekends, three nights.
Most sites can only accommodate

two vehicles. 

The trailhead parking lot is for hikers only.  There is no overflow parking.
No dogs or other animals allowed.  This is a culinary watershed.
No ATV's or ORV's allowed.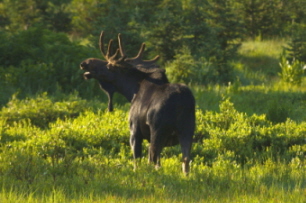 Getting to Albion Basin
Take I-215 to the 6200 South off-ramp. Drive south about three miles following the signs to Alta Ski Resort.  Drive up Little Cottonwood Canyon to the top ... 10.2 miles ... until the pavement ends.
Continue along the unpaved road until you get to the very end parking lot near the campground. The unpaved part of this road is quite well-maintained.  Passenger vehicles should have no problem.
The last mile or so of this road is in Albion Basin. You can take one of several hikes if you want.  They vary from easy to moderate difficulty.  Or simply view the beauty from your vehicle.



Back to top of Albion Basin

Back to Utah Attractions

Back to Home Page