Cleveland Lloyd Dinosaur Quarry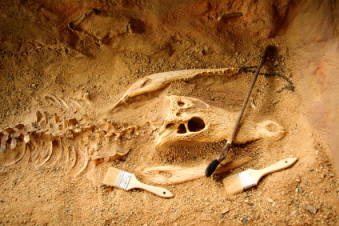 Located 30 miles (48.2 km) south of Price, the Cleveland Lloyd Dinosaur Quarry (or more properly, the Cleveland-Lloyd Dinosaur Quarry) is one of the foremost dinosaur fossil beds in the world.
Since the University of Utah began excavation here in 1929, more than 12,000 individual bones and several dinosaur eggs have been unearthed.
At the Visitor Center, you can see a complete Allosaur skeletal reconstruction as the quarry is the world's best source of fossilized Allosaur bones. The Allosaur was a flesh-eating dinosaur.
You can even see paleontologists working at their craft here. The bones from more than 70 different animals and 11 species have been uncovered from the quarry. In 1966, the quarry was designated a National Natural Landmark.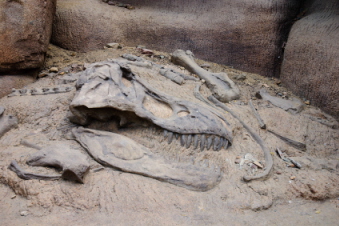 When Can You Visit?
The Cleveland Lloyd Dinosaur Quarry is open on weekends from March through Memorial Day and Labor Day through October depending on the weather. From Memorial Day through Labor Day, it is open daily. The hours are 10:00 a.m. to 5:00 p.m.


Getting There
Head 13 miles (21 km) south from Price on Highway 10. Then drive 17 miles (27.36 km) on Highway 155 and some graded dirt roads.
These roads are fine for cars if dry. Check ahead with the BLM for road conditions and any other information you need. You can reach them at 435-636-3600.


Back to top of Cleveland Lloyd Dinosaur Quarry

Back to Utah Attractions

Back to Home Page