Mule Deer Hunting In Utah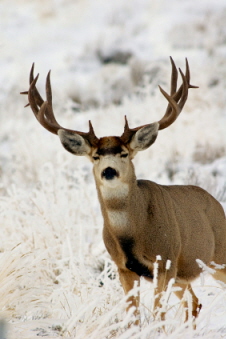 There are more mule deer in Utah than any other big game animal. And trophy mule deer hunting is one of the most alluring hunting experiences you'll find in North America.
There are no whitetail deer in Utah. An occasional whitetail may wander in from a neighboring state but such occurrences are rare.

Few experiences will get your heart pounding harder than seeing a monster muley – sporting a massive rack – close up in the wild. It's happened to me every time I've had the privilege of seeing one.
Maybe it's because I've come to realize how hard it is to actually get close enough to see one.
And, yes, there still are deer like this in Utah. But a number of factors are making it harder to even see one let alone have the chance to hunt one.
For a lot more information on mule deer hunting in Utah, go to my Deer Hunting In Utah page.



Back to top

Back to Deer Hunting In Utah

Back to Home Page