Utah Air Travel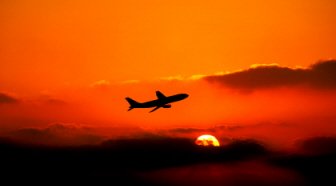 Utah air travel is provided by 13 major airlines in and out of Salt Lake City International Airport. It is within 2 ½ hours of half the population of the U.S.
Located just 10 minutes west of downtown Salt Lake City , it ranks as the 22nd largest airport in the country. Providing Utah air travel service for more than 21.5 million people each year.
The airport has two terminals, five concourses, and 83 gates. And wireless internet is available throughout the terminal.
Salt Lake City International Airport is Delta Air Line's second biggest hub. And Delta began offering non-stop flights to and from Paris, France last year.
Each day, 900 scheduled flights leave for over 100 nonstop destinations. In 2005, the airport was ranked first in the nation for on-time departures and second for on-time arrivals by the U.S. Department of Transportation.
Airlines flying in and out of Salt Lake City include American Airlines, Continental, ExpressJet, Frontier, JetBlue, Northwest, Pinnacle, Sky West, Southwest, United Airlines, and US Airways.
Car rental facilities are located on the ground floor of the short-term parking garage directly across from the terminal buildings. You can rent the vehicle of your choice from one of 10 rental companies located there.
A taxi cab from the airport to downtown Salt Lake City will run you from $20 to $25.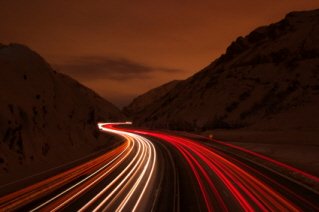 Highways
Utah is bisected by Interstate 80 east and west and Interstate 15 north and south. Interstate 70 brings people from the east into the central part of the state. And drops them near Utah's famous national parks.
Both I-80 and I-15 converge in Salt Lake City allowing easy access to all the things you'll read about on this site.