Best State For Business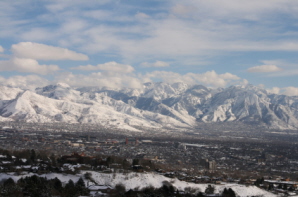 As Forbes ... the national business magazine ... says, "No state can match the consistent performance of Utah. It is the only state that ranks among the top 15 states in each of the six main categories we rate the states on."
Those six categories are:
Business Costs
Regulatory Environment
Economic climate
Growth Prospects
Quality of Life
Some Highlights
Employment growth that averaged 0.6% the past five years as compared to –0.6% over the same period nationally.
Energy costs 31% below the national average.
The relatively low 5% corporate tax rate.
A recent Tax Foundation study ranks Utah 6th when looking at the tax burden on business.
The overall business cost is 10% below the national average.
A fast-growing population. One of the nation's fastest. It means a growing work force.
A vibrant high-tech sector.
An emphasis by both the private and public sector to make Utah the most business-friendly state in the country.
Utah has become an attractive lower-cost alternative to California for high-tech companies. With companies such as Adobe Systems, eBay, Oracle, and Electronic Arts all coming to Utah in recent years.
And the story isn't expected to end any time soon. Moody's projects job growth to be 2.4% annually through 2015.
The study factored in 37 points of data to provide a ranking in the six main areas. Business costs ... including labor, energy, and taxes ... were most heavily weighted. A variety of data sources were used with Moody's being the most prominent one.


Back to top of Best State For Business

Back to Home Page