Fishlake Scenic Byway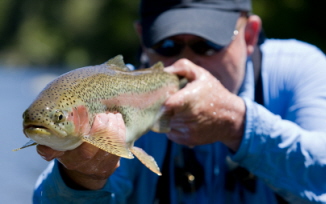 Depending on your perspective, the Fishlake Scenic Byway starts ... or ends ... at the town of Loa.
But it heads northwest on SR-24 and covers 13 miles before it ends at the junction of SR-25.
As you start along the byway from Loa, you'll drive through sagebrush country. But that soon changes.
Pretty soon, you're driving through the high mountain aspen so prevalent in Utah's mountains. The golden quakies make for spectacular fall color displays.
Wildlife is abundant throughout the area. Deer. Elk. And recently introduced … moose.
If you like to fish, both Fish Lake and Johnson Reservoir … a little further up SR-25 … offer excellent prospects. Catch rainbow, lake trout, and splake in Fish Lake. Tiger muskie and yellow perch in Johnson Reservoir.
There are numerous day-use areas and campgrounds throughout that area. The byway is basically a 40-mile loop. Plan for 1 - 2 hours just for the drive. And plan accordingly for recreation.



Back to top

Back to Utah Scenic Byways

Back to Home Page