Music in the Mountains
Utah's Spectacular Concert Venues
Alyssa Vincent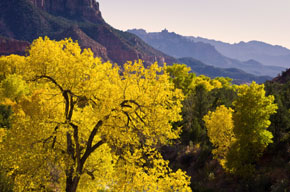 Music in the mountains has made Utah a favorite place for performers and concertgoers alike. The state truly offers something for every person's taste in concerts and shows. From beautiful outdoor backdrops to gorgeous indoor venues worthy of the world's finest symphonies.
Wumpsee.com has compiled its top six venues to attend any type of concert.
Red Butte Gardens – It doesn't get lovelier than a concert at Red Butte Gardens in Salt Lake City. While offering a lineup of quality and diverse talent throughout its concert series, the setting in the foothills of the mountains ... near the University of Utah ... is simply breathtaking. Red Butte's concert series has gained popularity which has allowed it to bring in more popular artists. There are perks for becoming a member such as advance ticket purchases. There is much to enjoy before and during the concert. General seating is the call so you have to get there early and wait in line to enter. But, making the most of it, fans turn it into a bit of tailgating fun. Once you are in the gates, take a stroll around the wonderful gardens, feed the ducks and bring a picnic to enjoy during the show (though they have food for sale). According to Curt Barnett, "The crowd is full of fun people there to have a good time and you can make friends with whoever is sitting next to you." A great place to enjoy music in the mountains.
Tuacahn – For our friends in Southern Utah or those longing for an excursion, Tuacahn is a beautiful venue to visit. Set in the heart of Ivins, Utah (St. George's next door neighbor) and nestled in an amazing red rock canyon, the backdrop of the theater is worth the trip. "Those beautiful canyon walls seem to help amplify the sound. Gorgeous place." says St. George resident Curtis Graff. Tuacahn officials host wonderful plays throughout their season. They also entertain with excellent music and comedy concerts. Utah favorite Brian Regan will perform for three nights in May. So, when visiting Southern Utah, get a great, scenic hike in and then head to one of Tuacahn's outstanding shows.
Abravanel Hall – Home to the incredible Utah Symphony. The beauty and ambiance of this venue are stunning. And the acoustics are spectacular. As you enter you are greeted by an amazing Chihuly sculpture from the 2002 Olympic Games, and exquisite cascading staircases. The ceiling in the hall has dazzling chandeliers and the gold leafing throughout the facility is beautiful. Located in downtown Salt Lake City, near the new City Creek Center, Abravanel hosts remarkable artists from every genre imaginable. It is an ideal concert setting that is relatively large but the quality of sound brings it in close. "Some of my favorite, most intimate concert experiences have been at Abravanel Hall," says Amy Barnett of Wumpsee.com.
Kilby Court -This venue is as intimate as it gets allowing you to stand face to face with the artists. Kilby Court is small but the price is always right. Most tickets cost about $10. The unusual setting … in an old, converted garage at the end of an alley … makes you feel like you are at a friend's house for a party and they just happen to know some talented musicians. Generally you will experience indie bands. But you may just catch a cheap concert from the next big thing; they all get started somewhere. Before you attend a concert here, keep your expectations in check. This is barebones entertainment with few amenities. Go to Kilby Court for the "experience."
Sandy Amphitheater – Perched on a hill in Sandy, this amphitheater has gained popularity over the years. It has become a wonderful place to attend concerts, theater, family events and more. There is excellent seating whether you choose to pay extra for assigned seats or go economy on the grass. The bonus of sitting on top of the hill … besides the great price … is catching a glimpse of one of Utah's incredible sunsets. While food is available for purchase, you are also welcome to bring a picnic. It's another incredible outdoor venue where you can mingle with your neighbors, meet new people and enjoy a great Utah event.
Deer Valley – When the ski season ends, things don't stop at Deer Valley. High atop the majestic mountains of Utah sits a wonderful amphitheater where the Deer Valley Music Festival takes over when the slopes are dry. And puts a classical spin on music in the mountains. This is another place where your picnics are welcome and you may kick back on the lawn and enjoy the outdoors. You may watch the symphony, an opera or a slew of world-renowned artists. Arrive early to get a good seat on the hill. The higher up you are, the more difficult it is to see the stage. And don't be fooled by the warm weather. It gets chilly when the sun goes down, so be prepared!
For more information about Music in the Mountains and other events in Utah, visit www.wumpsee.com.