Park City Bars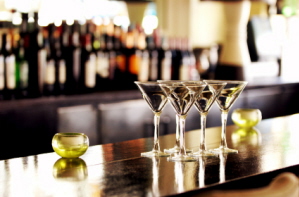 The Wettest Street In Utah
If you've heard rumors about Utah's lack of nightlife, then check out the Park City bars.  You'll soon realize it's not true. 

Historic Main Street offers a lively and varied choice of bars and wine bars to ensure a festive nightlife.
It is probably literally and figuratively the wettest street in Utah.
As of this writing, there are 16 Park City bars on historic Main Street alone. But without a plan, you may waste many of your nights wandering around. Wondering what you're missing.
Do you want to worry about the clientele you might meet when you walk in. Do you want to know what types of people hang out in each?
With a little planning, you won't waste time and you'll have more fun.


Yes You Can Get a Drink In Utah
It's been said that no other city has more restaurants per capita than Park City, Utah. With more than 100 restaurants in a city of less than 10,000 permanent residents, you have seemingly unlimited choices. And most of those serve some kind of alcohol.
Yes you can get a drink in Utah. And it's easier than ever! As anyone who lives in Utah already knows, you've always been able to get a drink here. Utah liquor laws just seemed to make it as difficult as possible?
Since 1969, if you wanted to get a "drink" containing hard liquor in Utah, you had to join a private club. Or be invited by a member of a private club.
This was, of course, instituted with the "blessing" of the Mormon Church. The main aim? To restrict and curb the use of alcohol.
But not any more. As of July 1, 2009, Governor Jon Huntsman Jr. signed historic legislation hurtling Utah liquor laws into the 21st century. It was a day many thought wouldn't come.
With the stroke of a pen, Utah's archaic private club requirement was abolished. Changing the way restaurants, bars, and clubs can serve drinks in Utah.
And taking away one of the few weak arguments other states could use to try and get people to visit their state instead.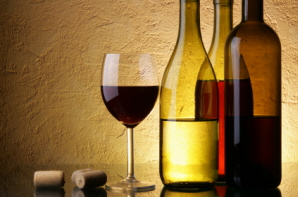 When you walk or drive Main Street in Park City, you're either going uphill or downhill. The Park City bars and wine bars below are listed in order starting at the top of Main Street and moving down.
Another thing. If you read reviews by customers of just about any establishment, you'll see they run the gamut. Park City bars and restaurants see thousands of visitors come through their doors. And many of these visitors aren't real nice.
Consequently, a bad review may just be a personal isolated incident. Many times, those are the only people who'll go online and say anything.
Figure out what kind of place you'll most likely feel comfortable in and try it out for yourself.


---

1. Wasatch Brew Pub

250 Main Street
One of my favorite Park City bars. For more than 25 years. It was opened in 1986. It's a great place to kick back. Watch sports on several big screens. Play pool. Or, in summer, sit on the second floor deck and enjoy the mountain view.
Wasatch Brew Pub serves a variety of award-winning beers on tap. And also offers a full lunch and dinner menu. Full liquor service is available upstairs in the Brew Pub Cantina.
When it opened, Wasatch became the first brewery in Park City since Prohibition. Included in their mission statement is their pledge "To have as much fun as we can legally get away with."
It's still our favorite of the Park City bars. A great place for people of all ages who like good beer and good food.


2. The Star Bar

268 Main Street
Established in 2001, it's described by some as the hippest bar in Park City. The colorful neon interior was designed by Hollywood art director Bruce A. Miller.
Live music is the main draw (as well as the décor). Reggae, rock, rock, jazz, funk and live DJs on the weekends. It's the official music venue of the Sundance Film Festival.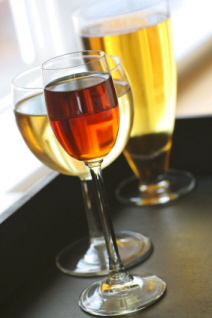 3. Cisero's

306 Main Street
More accurately named Cisero's Ristoranta and Nightclub. Tourists and locals have been coming here since it opened in 1985. It fits right into the Park City's Main Street with its old town rustic décor. A basement dance club, Cisero's provides an active atmosphere.
Live entertainment three or four nights per week. Karaoke. Dancing. Rock and roll. Reggae. The blues. And DJ's from around the country.


4. The Sidecar

333 Main Street
Located on the second floor of the Main Street Mall, the Sidecar has won Salt Lake City Magazine's award for "Best of State: Bar Pizza". Open 5:00 until 1:00 am.
There's something different every day of the week. From open mike nights for music. To live music from local bands. One of the best Park City bars.


5. The Spur Bar and Grill

350 Main Street
Located down the alley off Main Street. They describe themselves as "an upscale, smoke-free western bar and grill". Featuring live music from solo acoustic acts to rock and roll bands most nights during the ski season.
It serves western food in a casual atmosphere. Whether you're looking for drinks, dinner, dancing or all three, it's a great choice among Park City bars.


6. O'Shucks

427 Main Street
Right next to Harry O's, this grungy dark beer bar is a favorite hangout of local ski bums. Big, cold beers. Free peanuts. And music.
Great garlic burgers by all accounts although I've never gone in. Usually crowded but with the aforementioned locals.
7. Harry O's
- Now Closed
427 Main Street
Now closed. Right now, it's not apparent whether it's permanent or just temporary.
The World Famous Harry O's as the owners call it. Billed as a nightclub, lounge and event center.
The fantastic lineup of live music coming through here is what makes this place what it is. Swinging singles abound. Don't expect to get treated well. There's a large dance floor. No bar seating. No tables.
A few beers are on tap. But all the liquor you want. It seems to be a different crowd each night due to the diverse ski crowd Park City attracts. It's an absolute nuthouse during the Sundance Film Festival.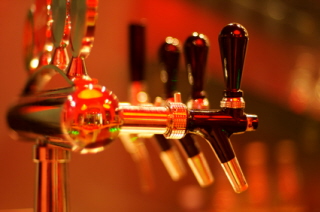 8. Hungry Moose Pub & Grill

438 Main Street
If you want a quick bite after a day of skiing, this place is ideal. It's not fancy. It's best described as a sports bar and grill with satellite and cable TV. Casual atmosphere. A good place to keep your eye on a game if that's what you like.
You'll find a full service bar along with the usual American fare of burgers, sandwiches, and steaks. True to its name, you'll find an array of moose statues and figurines throughout the place.
Bacchus Wine Bar

442 Main Street
A hidden gem among Park City bars. It offers wine by the glass. The wine list is constantly changing.
The owners tend to pick wines from boutique wineries in California. Over 100 selections available. They are chosen to complement a tight menu of wine-friendly dishes.
The bar is furnished with teak sofas and patterned-silk barstools from Bali as the owners have a home there.


10. No Name Saloon & Grill

447 Main Street
With slogans like "Beer makes you smart!" and "Helping people forget their name since 1903", obviously this place has some character.
This is a beer and burger bar. One of the locals' favorite Park City bars. Especially bikers, rugby players, and blue-collar workers. Great atmosphere. Lots of TVs for watching sports. And shuffleboard.


11. Club Monsoon

596 Main Street
The best Thai food in Park City. A great beer selection and a full-service bar.
A marvelous wine list. A casual yet romantic atmosphere.
12. Celsius

625 Main Street
Many people think this is the best nightclub in Park City. It's a cozy bar with live music and a small dance floor. Dark and comfortable.
It offers a large beer selection from around the world and a full-service bar. And nightly entertainment including jazz and blues on the weekends.
You'll find it downstairs on the corner of Main Street and Heber Avenue.
13. Sky Club

210 Heber Avenue
This is the rooftop bar at the Sky Lodge. The Sky Lodge is one of Park City's fantastic hotels. With spectacular views and hip décor.
A vintage wine offering. A unique collection of whiskeys, scotches and cognacs. Beverly Hills style in a mountain setting.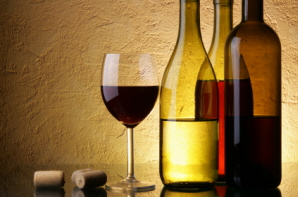 14. Doolan's Sports Bar & Grill

738 Main Street
Just across the street from the Park City Mountain Resort town ski lift. If you like sports, it's a great place to have a beer, watch a game, and grab something to eat.
There are 23 total TVs. 13 plasmas. And one 108" big screen. A wide variety of American-style food and appetizers.


15. J.B. Mulligan's

804 Main Street
A locals' bar. It offers cold beer, pool tables, live bands, and live comedy.
One thing to remember about so-called "local's" establishments. Visitors often feel like they're not welcome. But these places see a lot of people from out of town who just aren't very friendly. If you don't go in expecting to get your behind kissed, you won't be disappointed.


16. Lindzee O'Michaels

825 Main Street
Opened in May of 2009, it is the newest of Park City bars. With a fully stocked bar and what they claim is Park City's greatest selection of world class beer.
Large screen TVs great for watching sports. A pool table, foosball table, ping pong table, and a dart board. Located at the extreme south end of lower Main Street.


They Come And They Go
The bar and restaurant business is one in constant flux. One goes out of business. Another one opens. It's difficult to keep up with all of them especially in today's economy.
I know I haven't included all of the Park City bars in the area. I'll try to keep this page as current as possible. The intent here is to give you the information you need to plan ahead and give you some choices when you get here.



Back to top

Back to Park City Utah

Back to Home Page