Park City Utah Golf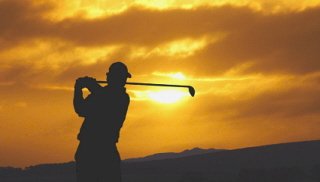 Planning a Park City Utah golf trip may involve a little more than just showing up. There's no doubt that some of the best courses … in a spectacular setting … you'll find available anywhere are in the Park City area.
The problem? The lack of public golf courses.
This is ... I'm sure ... the main reason why the Park City Golf Course is the most popular golf course in Utah in terms of rounds played!
Sure Park City is now one of the world's best outdoor playgrounds. But this course ... scenic, moderately priced, and challenging … is pretty much the only public option in town for visiting golfers.
The Park Meadows Golf Course ... designed by Jack Nicklaus ... was a public-access course when it first opened. But no more.
But if you have the money ... or at least the connections ... there is no greater array of high-end quality golf courses ... albeit mostly private ... in the Intermountain West. Almost all of these private courses are situated in breathtaking scenic terrain built around exclusive real estate offerings.


Public Park City Golf Courses
What are the options if you're looking for a Park City Utah golf course to play without forking out a million bucks for a home so you can play one of the private courses?
As I mentioned, the Park City Golf Course provides public access right in Park City. But there'll be a lot of competition getting tee times.
If you're willing to drive 20 minutes or so, there are a number of affordable and challenging courses in an equally spectacular setting. If you head back down I-80 towards Salt Lake City, you'll find Mountain Dell offering 36 holes of golf open to the public.
Head east on highway 40 ... less than 15 minutes ... to the towns of Midway and Heber. You'll find five different public options.
Wasatch Mountain with two courses.
Soldier Hollow with two courses.
The Homestead with one course.
And the scenery at these courses is every bit as breathtaking as any of the private courses.


Park City Golf Course – Park City

Promontory Ranch Club (Pete Dye Course) – Park City

Homestead Golf Course – Midway

Soldier Hollow Gold Course – Midway

Soldier Hollow Silver Course – Midway

Wasatch Mountain Lake Course – Midway

Wasatch Mountain Mountain Course – Midway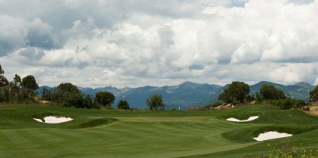 Private Park City Golf Courses
Promontory has recently opened its second course ... Jack Nicklaus-designed ... called Painted Valley. It's private but you may have some luck on the original course.
They occasionally accept outside play during the summer. The original course is the only Utah course designed by Pete Dye.
Glenwild is an exclusive private course designed by Tom Fazio. It's considered to be the best course in Utah. But, you have to be a member … or a guest of one … to get on this course.
Tuhaye ... with spectacular views of Deer Valley Resort ... was designed by Mark O'Meara. And Red Ledges ... designed by Jack again ... just opened up in Heber.


Glenwild – Park City

Park Meadows Golf Course – Park City

Promontory Ranch Club (Jack Nicklaus) - Park City

Red Ledges – Heber

The Jeremy Golf & Country Club – Park City

Tuhaye – Park City



Back to top

Back to Park City Utah

Back to Home Page