The Wave Utah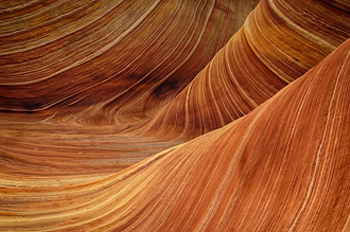 The Wave Utah is a fragile and wondrous natural masterpiece in southern Utah.  But lately, it might be better described as "The Killer Wave".

On July 22, 2013, a young 27-year-old woman died while celebrating her fifth wedding anniversary amid the extreme mid-summer heat and extremely dry conditions in the area.  And on July 4 the next year, an elderly couple died while making the same hike.
The Wave has been carved out of the red-rock sandstone ... by wind and water ... over countless years revealing u-shaped multi-colored layered bands.  Amazing in photographs.  But breath-taking in-person.
This awe-inspiring natural masterpiece is located in the Coyote Buttes area of the Paria Canyon-Vermillion Cliffs Wilderness near the Utah-Arizona border.   And you can only hike to The Wave Utah if you're lucky enough to draw out on a lottery.
If you apply during the best months … April, May, September, October … the 10 daily permits may have 150 people or more vying for them. 
During the other months, your chances of drawing out are still less than 50%.  Your chances of drawing out are best from December through February.
But Utah is experiencing an extremely hot and dry summer in 2013.  Although extreme temperatures are the norm this time of year in southern Utah, abnormal drought conditions exist throughout most of the state.  And people seem to be so unprepared.
All three of the fatalities seem to be a result of hiking in extremely high temperatures … 100+ degrees F. … in desert conditions.  In fact, four people have died while hiking in Kane County's desert country this year.
The BLM provides information about what preparations need to be made when hiking into this area but they can only do so much.
Once again … as I've mentioned in other parts of my site … no matter how well-prepared you think you may be for southern Utah's extreme conditions during the summer months, you can never be too prepared.
Both physically and provisionally.