Utah Liquor Laws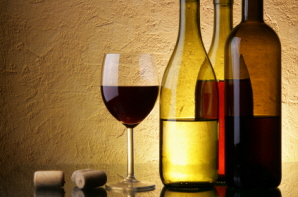 Yes You Can Get A Drink In Utah
But Utah liquor laws have just always seemed to make it as difficult as possible didn't they?

But it's getting easier!
As anyone who lives in Utah already knows, you've always been able to get a drink here.
But ... as of July 1, 2009 ... Governor Jon Huntsman Jr. signed historic legislation hurtling Utah liquor laws into the 21st century. It was a day many thought wouldn't come.
With the stroke of a pen, Utah's archaic private club requirement was abolished. Changing the way restaurants, bars, and clubs can serve drinks in Utah.
And taking away one of the few weak arguments other states could use to try and get people to visit their state instead.

No More Private Clubs
Since 1969, if you wanted to get a "drink" in Utah, you had to join a private club. Or be invited by a member of a private club.
This was, of course, instituted with the "blessing" of the Mormon Church. The main aim? To restrict and curb the use of alcohol.
I found when I got here, though, that if you wanted a drink, you could get one. But Utah liquor laws seemed to make it so much more difficult than in other places. And, even if it wasn't, everyone I knew believed it was.
What Has Changed And Why Is It Better?
Patrons no longer have to be members of a private club. Bars can remain private clubs if they choose and some of them have decided to do so. But there won't be many of them left.
The so-called "Zion Curtain" has been torn down. It's the partition that kept restaurant servers from simply passing a drink across a bar.
A compromise - it does increase the potential liability for bars serving patrons who go out afterwards and cause an accident. To as much as $2 million. The highest in the nation. But that doesn't affect visitors does it?
State liquor stores can now open on election days.
And it was all done with at least the tacit approval of the Mormon Church hierarchy. Always a major hurdle in Utah.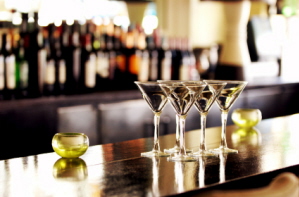 What Does It Mean For Visitors?
Well, it means that if you are of legal age – 21 in Utah – you can get any kind of alcoholic drink you want. In a bar or restaurant licensed to sell them. And without having to worry about getting a private club membership.
So if you've heard about the weird Utah liquor laws and think you can't get a drink, it's not true. As local long-time radio host Tom Barberi recently said, he never thought he'd see the day when adulthood was legislated in Utah.
As the originator of the term "Utah by 5" (a reference to my Utes), Barberi is one of my favorite all-time Utah personalities. Someone who came here like me from out-of-state and stayed here because he loved it. At least a lot of it.
It's just a whole easier now for you to be treated like a thinking adult if you're coming here to visit.
---
Have Something You Want To Sound Off About On Utah Liquor Laws?
Come on. Face it. If you've been to Utah ... or live in Utah ... and you like to have a drink, you've got to admit, Utah liquor laws are still in the Dark Ages. Aren't they?

Since I wrote the above page, it seems like things have reversed and are moving back in the wrong direction. The Utah legislature is on the warpath. For the reasons I've mentioned above.

It seems like this is one area they're bound and determined to keep meddling in. For every step forward, they want to take two or three back. Coinciding perhaps with Governor Huntsman leaving for China.

I'll be adding updates here. And so can you. Sound off or comment on whatever is written here. There's a lot of great things about this state but the Utah legislature isn't one of them.

What Other Visitors Have Said
Click below to see contributions from other visitors to this page...