Best Commute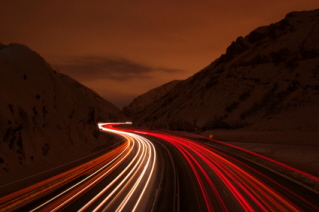 Salt Lake City has been named the city with the best commute according to Forbes Magazine. Salt Lake City won this award among the country's 60 largest metropolitan areas in February of 2010.
The award is based on:
travel time
traffic delays
road congestion
To those of us who live here, this might seem incredible. Try driving on I-15 through the city during rush hour and see what you think.
But maybe it gives us an idea how bad it really is in other cities.
The same thing that so many Salt Lake residents have been cursing at for years ... unceasing construction ... is the same thing which has earned this award for Salt Lake City.
The investment in encouraging mass transit is finally starting to pay off. Fueled by the enthusiasm created while preparing for the 2002 Winter Olympics, there are now more alternatives for moving around this growing city than ever before.
Some things given credit for Salt Lake City earning this acclaim are:
The completion of a major part of TRAX – the light rail transit system.
FrontRunner - a commuter rail system running from the Wasatch Front to Ogden. It is now being extended down to Provo.
44 miles of car-pool lanes.
The 20% of commuters who now get to work by car-pooling, TRAX, walking, busing, or biking.
The widening of parts of I-15, I-80, and I-215 (the Belt Route).
Historically wide streets.
Forbes says that the main determinants of where a city falls in this list – at the top or at the bottom – are urban sprawl and the percentage of solo drivers.
Best Commutes – Top 5
1. Salt Lake City, UT
2. Buffalo, N.Y.
3. Rochester, N.Y.
4. Milwaukee, WI
5. Albany N.Y. and Fresno, CA


Worst Commutes – Bottom 5
56. Dallas, TX
57. Orlando, FL
58. Atlanta, GA
59. Detroit, MI
60. Tampa, FL


Back to top of Best Commute

Back to Salt Lake City

Back to Home Page