Big Cottonwood Canyon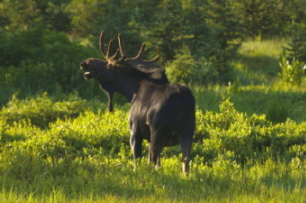 The Big Cottonwood Canyon Scenic Byway takes you up SR-190 from the mouth of Big Cottonwood Canyon to Brighton Resort at the top.
It runs almost parallel to its twin a little further to the south ... Little Cottonwood Canyon . And it takes you right into the heart of the Wasatch Mountains east of Salt Lake City .
This canyon is part of Salt Lake City's protected culinary watershed. Dogs, horses, swimming, and wading aren't allowed.
As you start up the canyon, you'll see some unique … and even amazing … geologic features in and around Storm Mountain. An area popular with rock climbers. You can often see them scaling the sheer rock walls.
I have many fond memories of the Storm Mountain area. Especially from my college days. We used to hold spring parties there when I attended the University of Utah. Usually right after spring football practice had ended for the year. Of course, these canyons were far less patrolled … and regulated … back then.
The canyon is 15 miles long. But along those 15 miles are some amazing areas for hiking , camping, mountain biking, cycling, and even fishing .
At the top of the canyon, you'll find Brighton. And Solitude just below it. Both of these are major ski resorts. And wonderful summer resorts as well.
At Brighton, sits Silver Lake … very beautiful and peaceful … with a .8 mile boardwalk winding its way over parts of the lake. A very scenic area with or without snow.
Just below Brighton, you'll find the road leading up to Guardsman Pass. If you like awesome scenery … and spectacular leaf displays in the fall … then take this drive. It connects Brighton to Park City . And both to Midway in the Heber Valley.
At each end, the road is paved. But it turns to gravel in the middle. You can drive it in a car most of the time. But it can be treacherous when wet. And it can be washboard rough in some areas. It is usually pretty well-maintained.
It seems like just about every fall … just before the first snow hits … one of the last scenic drives my wife and I take is the Big Cottonwood Canyon Scenic Byway.
To get to the entrance of the byway, take I-215 to the 6200 South/Canyons exit. About 15 miles southeast of Salt Lake City. You'll see the signs.

Back to top of Big Cottonwood Canyon

Back to Utah Scenic Byways

Back to Home Page