Mount Carmel Utah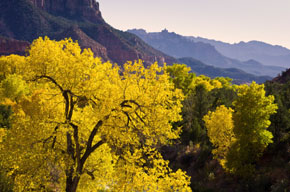 Mount Carmel Utah lends its name to another one of southern Utah's spectacular scenic byways.  The Mount Carmel Scenic Byway.
This byway takes US Highway 89 north from Kanab to it junction at SR-12 … better known as Highway 12. Kanab has some interesting history. And … due to its location near the southern border of Utah … is the gateway to many amazing places.
Head due south and you'll hit the Grand Canyon. And countless western movies were filmed nearby. Hence, the annual Western Legend Roundup.
Not only is the byway a Utah State Scenic Byway, it's also the southern part of the Mormon Pioneer National Heritage Area. It is through this area that you enter the Grand Staircase-Escalante National Monument.
Only 22 miles northwest of Kanab, is the turnoff to Coral Pink Sand Dunes State Park . Where crescent-shaped sand dunes get their name from their colors.
Yes pink. Composed of fine, rose-colored granules. And red sandstone cliffs. Sapphire skies. Jade forests. 3,730 acres of breathtaking scenery in southern Utah's Color Country.
Soon after, the White Cliffs of Zion National Park And the Virgin River at Mt. Carmel junction. Then the orchards and green fields of Long Valley.
Mt. Carmel, Orderville, and Glendale. Small towns. Towns incubating a growing arts community. Rural communities worth stopping at for a look-see. The new Maynard Dixon Museum. With his summer painting studio.
It's not all colorful canyons. There are beautiful forests and mountain valleys along the way. I've driven through here in early winter. And early spring.
I didn't really have time to enjoy the scenery. Or the sights. But doing the research for this page reminds me of some of the things I saw.
The Mount Carmel Scenic Byway is 60 miles long. It takes about 1 ½ hours without stopping too much along the way. I would plan much more time.



Back to top

Back to Utah Scenic Byways

Back to Home Page